About Us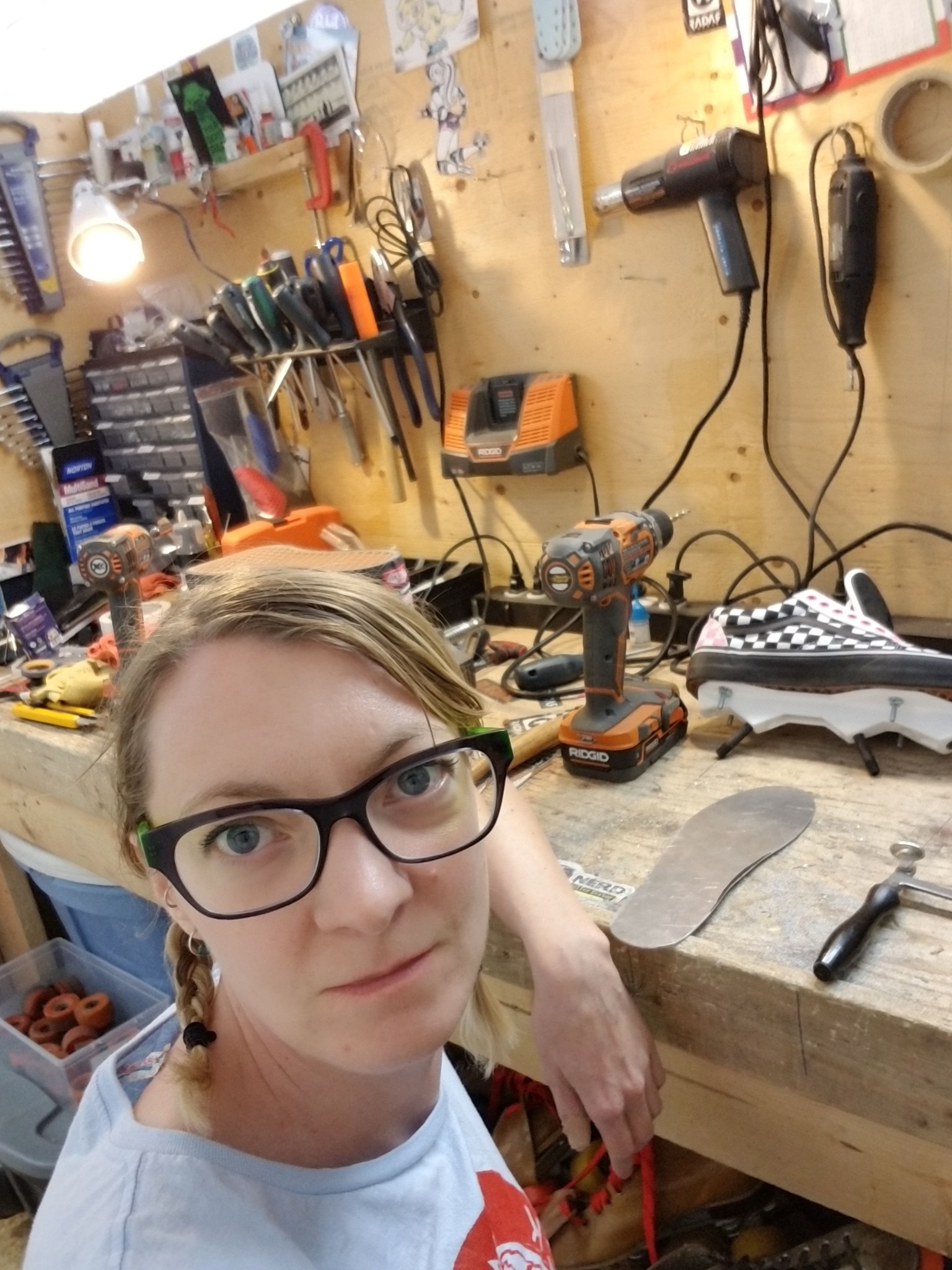 In 2006 when the modern form of Roller Derby was just getting started, Kathleen had just finished a degree in Silversmithing. She met a group of women who were starting Calgary's first league, and despite having no roller skating experience beyond a kid's birthday party, she dusted off a rusty pair of skates from a garage in her neighbourhood, called herself "Roxy Acetylene" after the torch she used to melt metals and never looked back. 
By 2012 she was on her fourth pair of skates, and seeing a need for someone to serve the growing community of skaters she quit her job and threw herself full time in to creating Calgary's first brick & mortar street level roller skate shop.
 Why call it Nerd? Nerding out is about getting really passionate and excited about your particular thing. And Roxy is a total nerd about skates! Every day she puts her energy in to matching the skates to the skater, helping them fix what gets broken, and making sure that they have all the right wheels and safety equipment to do the thing that they are passionate about.
 By 2018, Roxy was seeing another need in the community, and that was for safe and fun places for people of all ages to give roller skating a try and discover a love for it. Calgary Roller Skate was created to offer lessons, workshops and public skate events to bring the skating to the people.
 What we offer
 Expert skate fitting services whether it's for the very first pair of beginner skates or high end precision skates for an athlete.
Full custom boots 
$20 Tune Up Service to get your favourite skates rolling at their best, whether they are a vintage thrift store find or your 
Plate mounting and custom skate builds. If you can dream it, we can build it
Print services for jerseys